A complete guide to rigid pipes: how are they made and classified and how are rigid pipe systems built?
8 Feb , 2023
What does a rigid pipe look like, and how is a piping system built? In this article, we have gathered all the information you may need to create a mini-guide on this topic and answer these questions.
However, if you wish to learn all there is not to know about the rigid pipes available in our catalog, visit their dedicated section.
How to build a rigid conduit system
A piping system is a closed wiring system for the protection and management of cables in electrical or communication plants that allows the cables to be inserted and/or replaced but not inserted laterally.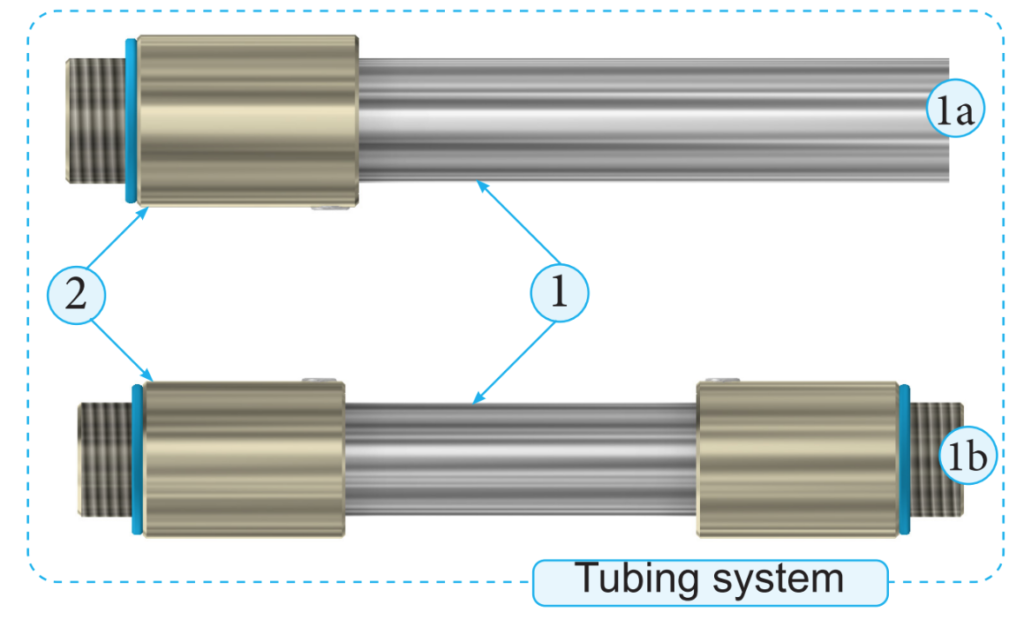 A rigid pipe [Conduit] (1): a part of a closed wiring system with a circular cross-section for cables in electrical or communication plants that allows the cables to be inserted and/or replaced.
Pipe fitting (2): a device designed to join or terminate one or more elements of a piping system or to change its direction.
Metal pipe (1): pipe made exclusively of metal.
Rigid pipe: a pipe that cannot be bent or bent only with the aid of mechanical tools, with or without special treatment.
Reference standard: CEI EN 61386-1, IEC 61386-1, CEI EN 61386-21, IEC 61386-21
The making of rigid pipes and fittings (Quick Coupling Fitting)
The profile of a rigid pipe consists of a circular shape extruded through its axis. Rigid pipes are made of hot-dip galvanized steel or AISI 304 or AISI 316L stainless steel and other materials.

Tests for rigid pipes according to EN IEC 61386
Rigid pipes are subject to various tests to assess different aspects.
Mechanical properties: tension, compression, impact, and bending to assess the mechanical properties of the material by applying an external force.
Electrical properties: current or voltage is applied to test electrical continuity, bonding, electrical insulation strength, and resistance.
Thermal properties: flame propagation and thermal resistance of rigid tubes are tested.
Download the document to get more information on rigid piping systems and their classification and feel free to contact us for more details.